So are we (i.e. Language Learners, Language Teachers and anyone in the Language Learning business) about to see change?
So are we entering a period of "Boom Funding" for languages?.
There is some quite interesting (well at least for me) comments in the media about our current state of language learning in Oz. Our polititions and academics have a lot to say about current and future language learning. Lots of 'Killer Facts' follow.
April 2012
Queensland Labor backbencher Kevin Rudd Australia is failing to do enough to become China-literate and Asia-literate in the 21st century.
Decline in the teaching of the four principal languages of Asia: Chinese, Japanese, Indonesian and Korean.

A reduction from 569 schools teaching Chinese to 380 or so;

In Chinese, while the number of schools teaching Chinese has gone down, there has nonetheless been a modest increase in the number of students studying Chinese from 78,765 to 92,931.

From 2276 schools teaching Japanese in 2000, down to 1921 in 2008;

In Japanese, the number of students has gone down from 419,488 to 351,579;

In the case of Indonesian language 1795 schools to 1077 schools; and

In Indonesian, the number of students has gone down from 265,366 to 191,316;

In Korean, the number of students has actually gone down from 3672 to 3190; and

In the teaching of Korean, we have actually gone up (but don't hold your breath) from 42 schools in 2000 to 46 schools in 2008.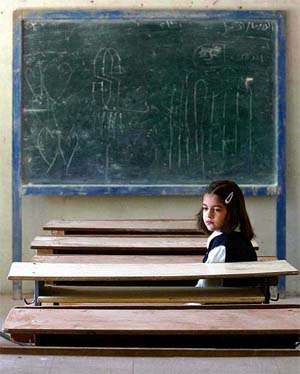 Learn a language they said...It will be fun they said...
Incidentally
Study of Mandarin in British schools floundering
"The study of Mandarin in British schools appears to be floundering.

The number of pupils taking the subject at A-level has gone up by only 88 in the course of the year.

Heads and language experts said that many of the 3,425 candidates now sitting the subject were likely to be native speakers who happen to live in the UK."
May 2012
Mr Abbott (Leader of the opposition) started the ball rolling with Preschoolers to learn second language under Tony Abbott and the Coalition
Plan for every preschool child to learn a foreign language

40 per cent of Year 12 students to study second language
Potential Language Learners of the future (well Tony Abbots future dream)
August 2012
Education Minister Peter Garrett Parents blamed for Asian study fall and Decline in Asian language studies parents
$60 million + spent on language learning (from current government) and there is a decline in language learning

No driving culture of parents wanting their children to learn Asian languages
August 2012
Dr John Hajek, of the Languages and Cultures Network for Australian Universities Pollies to blame for language lapse, not parents
Boom and Bust funding over the past 10 years for language programs is to blame for the lack of serious language learning in Oz

"The amount of funding made available for NALSSP was very small, considering the target school population and time frame: $15m per year, well below one dollar an Australian per annum.''

"Parents are aware that the 30-50 minutes a week that are provided in many schools are not sufficient for proper language learning."

"If federal and state governments wish to effect real long term change in favour of Asian and other languages, then the funding investment from all parties needs to be much greater and over a longer time frame...''
The declines cited by all sides in the debate come from Asia Education Foundation reports
To return to my orriginal questions. So are we about to see change?
So are we entering a period of "Boom Funding" for languages?. You bet we are!
Despite all the political retoric in the media, we are still at possibly the lowest point for language learning in OZ. Can this debate be the catalyst for change?
So when will we see change?
When will the debate end?
When will the reports (interesting though they are) stop being written?
When will see see funding back in schools for LOTE?
Will LOTE be taken seriously by all parties in our education systems?
LOTE in Australia many are called but few are chosen
To be continued...